James Eno Tutorials was founded in 2007 with the goal of providing the highest-quality private tutoring services throughout the San Francisco Bay Area.
As a small, locally owned business, our mission is to provide personalized services to students of all ability levels. James Eno meets with each prospective student and family to review the program and determine appropriate scheduling. He maintains contact with the tutors throughout the course of study to monitor each student's progress.
We believe that building rapport with teenagers is key to academic improvement. Parents and students attest to the success of our approach. See Testimonials and Test-Score Increases.
We are committed to guiding our students through the intricacies of these important tests and helping each student achieve his or her goals.
Meet Our Tutors
James Eno Tutorials selects tutors who have graduated from leading four-year colleges and universities and who have scored in the top percentiles on their own SAT/ACT tests.
Tutors complete an intensive course of training before they begin working with students.

Tutors report regularly on student progress and discuss future lesson plans and strategies with James Eno, founder and senior tutor.

Students are assigned one personal tutor for the duration of the program.

We offer both in-home and office-based tutoring. Tutors will drive to your home, anywhere in the San Francisco Bay Area, or meet with students in a local coffee shop if preferred. Our office is located in North Berkeley, within easy reach of AC Transit.
Our tutors have strong interpersonal skills, connect well with teenagers and parents, and demonstrate a firm commitment to education. Our tutoring staff currently includes the following team members:
James Eno, B.A.
University of Pennsylvania and the University of California at Santa Barbara
James is an avid reader. He enjoys hiking, movies, the culinary arts, and visiting family in the U.K.
Juhi Khemani, B.A.
University of California at Berkeley
Juhi is a California native who moved up to Berkeley in 2011 for school. She has worked as a tutor in the East Bay for three and a half years. She is currently pursuing her Master's degree in Urban and Public Affairs at the University of San Francisco. In her free time, Juhi enjoys listening to podcasts, reading thrillers, eating sushi, and attending comedy shows.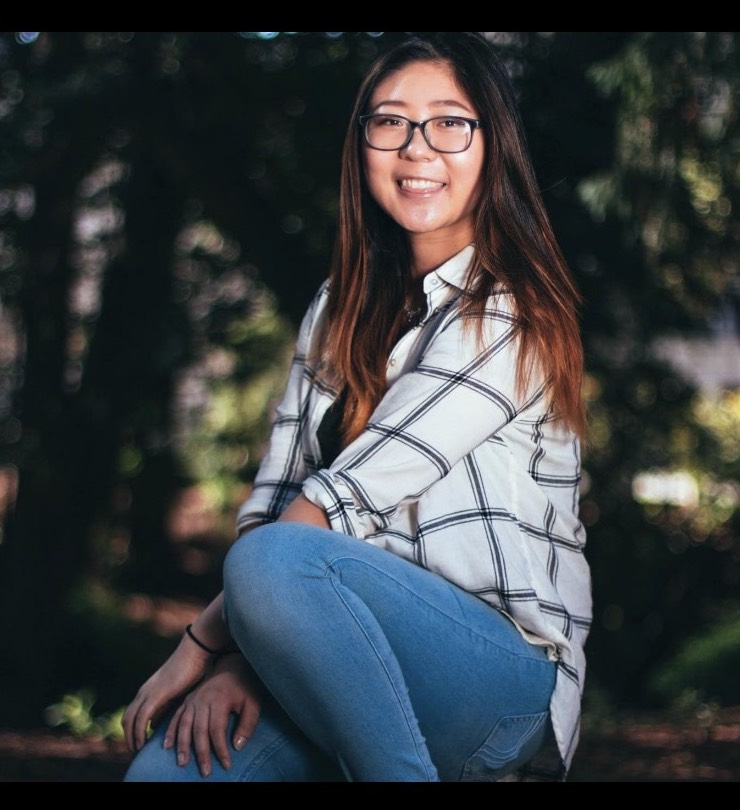 Yanan Wang, B.A.
University of California at Berkeley
Yanan grew up in Southern California, and will be graduating from UC Berkeley with a degree in Public Health in May 2019. After graduation, she will be attending Optometry graduate school and aspires to be a primary care optometrist one day. Her hobbies include traveling to foreign countries, cooking, and hiking in the outdoors.
Kate Wolffe, B.A.
University of California at Berkeley
Kate grew up in the East Bay and hasn't found any reason to leave yet. At Cal, she studied cognitive science and creative writing, and is currently pursuing a career in journalism. She also volunteers as an editor/researcher for the San Quentin News, a newspaper written by incarcerated people. In her free time, she enjoys taking advantage of all the outdoor activities the Bay Area has to offer.
Madeline Wells, B.A.
University of California at Berkeley
Madeline grew up in the Seattle area and studied English and Media Studies at UC Berkeley. Currently, she is the associate editor at Telegraph Media as well as a freelance arts and culture writer for East Bay Express, KQED, and Oakland Magazine. When she's not writing, you can usually find her at a concert, reading a book, or carefully curating her Spotify playlists.
Avery Lui, B.S.
University of Michigan-Ann Arbor
Avery is originally from Brooklyn, New York and has settled in the East Bay. He has a B.S. from Michigan, where he studied biology and biopsychology. He is currently pursuing a career in pharmaceutical sales for Genentech, and is passionate about science and technology education. In his free time, Avery enjoys hiking, fusion cooking, and reading about new scientific discoveries.
Arick Wong, B.A.
Vassar College
Arick grew up in Chattanooga, TN, and graduated from Vassar with a B.A. in Neuroscience and a minor in English. Arick works in clinical operations for a medical device startup. Arick enjoys rock climbing and petting every cat in Berkeley.